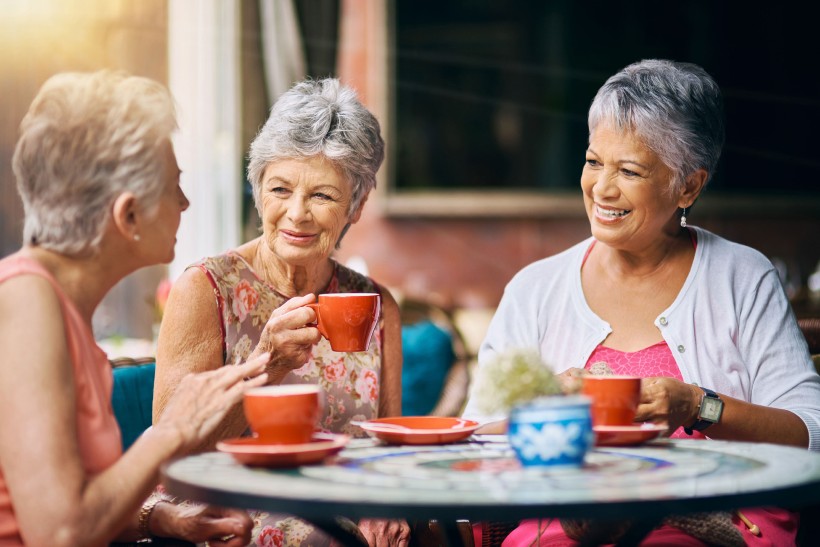 5 Reasons Why You Should Move into Independent Living Now
December 17, 2020
After decades of responsibly caring for your family, home and career, you may feel like you're well past due for a break. You're not alone. More and more older adults are choosing senior independent living communities long before health and mobility concerns arise so they can take advantage of the lifestyle these communities afford.
As a member of an active senior living community, you can expect to find conveniences that make daily life easier, along with robust amenities and services that allow you to enjoy your retirement years to the fullest.
Maintenance-free living
When the nest is empty and your career is winding down, you have new freedom as an active, older adult. A desire to leave obligations like your home and lawn care duties behind may have nothing at all to do with your ability to get the work done. In fact, it may be simply that you're eager to embrace the liberty that comes with a maintenance-free lifestyle.
If you still enjoy puttering around the house and take pride in your gardening or decorating, you may be surprised to learn that those opportunities exist within some senior independent living communities. For example, you may find a housing option like one of the townhome residences at Deerfield appealing. These homes offer plenty of space to pursue your domestic interests while the community's dedicated team members take on some of the more onerous tasks, like housekeeping, lawn care, snow removal and home maintenance.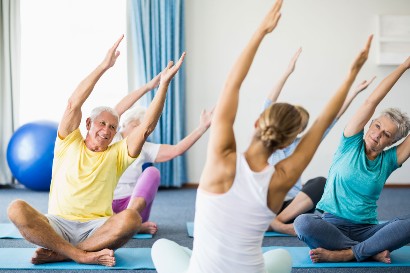 New ways to fill your time
With household chores off your plate, you can make more time to engage in the activities that interest you and promote your health and wellness. At Deerfield, our residents enjoy access to a fishing dock and lake, putting green, woodworking shop, creative arts studio and more. In addition to a fitness center with a weekly class schedule, residents also enjoy access to walking and biking trails around the expansive 46-acre community for fresh air, exercise and — on a lucky day — a glimpse at local wildlife.
We believe overall wellness encompasses the whole person, including challenging your mind. That's why we offer a wide range of programming that helps residents stay sharp by learning new skills; participating in community clubs and organizations; and discovering more about the world through discussion groups, lectures and cultural events. Other opportunities include finding purpose and building personal connections by volunteering and sharing your skills or talents with others.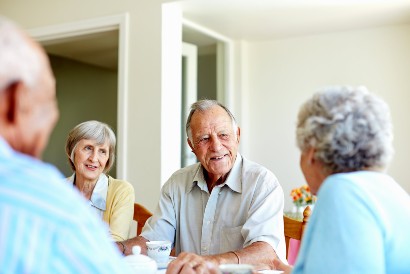 Community and companionship
Forging personal relationships is a way of life when you choose to make your home in a retirement community where you're close to an entire neighborhood of like-minded active peers. You're in good company with others who share your interests and are entering a new stage of life as they acclimate to senior housing right along with you. Your shared experiences in an independent senior living community allow you to develop and nurture meaningful friendships that make life more fulfilling.
Convenient amenities
While the plentiful activities and newfound friends are sure to keep you busy, there are some practical considerations to keep in mind. Many independent living communities offer amenities to make it easy and convenient to take care of life's business. In addition to dining venues, you may find handy on-site destinations like a beauty salon, barbershop, bank or convenience store. Many communities also provide transportation to nearby destinations, like the grocery store or entertainment sites.
Comprehensive health programs
Although your skilled nursing needs may be minimal or nonexistent now, most communities require that you qualify medically before you're eligible to move in. This means it may be to your advantage to consider a move while your health is still generally good, rather than risking an unexpected decline down the road.
In addition, planning for the future ensures you have a strong voice about your desires and the quality of care you ultimately receive. Moving to independent living as an active senior gives you the ability to get settled with the long-term future in mind, while you appreciate the peace of mind that comes with knowing your health care needs will be met.
Within a senior independent living setting, you have access to well-trained team members who can work closely with you to create a plan for protecting your future health. Based on your goals, you begin working to make wellness a focus of your everyday life through exercise, nutrition and more.
Start envisioning your life as a member of the Deerfield senior independent living community by exploring our independent living floor plans, including one- or two-bedroom apartment homes and spacious townhomes just waiting for your personal touch. Fill out the form below to request a personal tour or find answers to your questions about the lifestyle that awaits at Deerfield.