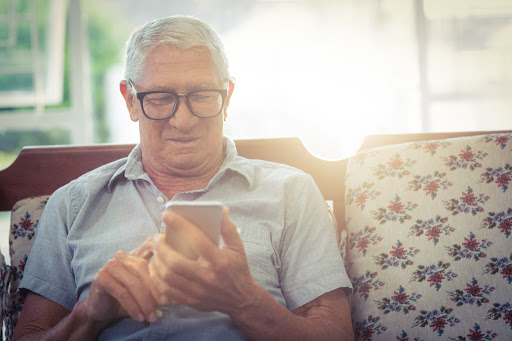 Common Myths About Senior Living and COVID-19
November 17, 2020
COVID-19 continues to have an impact on us all. At Deerfield, we talk with older adults and their families every day about common myths of the virus and its impact on senior living communities like ours. We hope the following information will help provide clarification around this topic to alleviate concerns and assist you and your loved ones moving forward.
Myth 1: Senior Living Communities Aren't Safe during COVID-19
While older adults are at higher risk than other populations, especially if they have underlying medical conditions, few places know more about containing the spread of colds, flu and other types of viruses than senior living communities. We constantly evaluate our safety protocols and update them based on the recommendations of the Centers for Disease Control and Prevention (CDC) as well as local and state health departments to prevent the spread of COVID-19 and keep residents and staff safe.
These COVID-19 safety precautions are in place for communities like Deerfield:
A universal policy requiring all team members, visitors and vendors to wear masks
Screening upon entrance to the community for all team members and allowed visitors, including a temperature check
Prohibition of visitors, vendors and team member entering the community if exhibiting any symptoms of COVID-19 or other illnesses
Notification to all residents, their families, team members and responsible parties when residents or staff have been diagnosed with COVID-19
Rest assured, at Deerfield the health and well-being of our team members, residents and families remain our top priorities during this pandemic.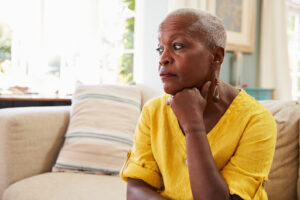 Myth 2: Residents Are Isolated
Most senior living communities, like Deerfield, are finding a balance between following proper social distancing and mask usage guidelines while still offering options to keep residents connected to friends and family within and outside of our community. While we do restrict large gatherings in common areas, individual apartments and townhomes, we also encourage independent residents to leave their living spaces to participate in community-sponsored activities. For individuals requiring additional levels of care like assisted living and memory care, specific guidance is given to assist these residents, based on their individual needs, schedules and preferences.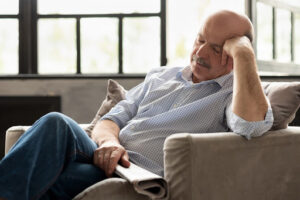 Myth 3: Residents Are Inactive
An active lifestyle is always important, especially for the health of older adults — even during a pandemic. Although communities work closely with local, state and federal agencies to mitigate the spread of the novel coronavirus, opportunities remain for residents to be physically, spiritually and mentally active. The pandemic has brought more online offerings to senior living communities, such as exercise programs, which may even be more convenient for some residents with physical limitations. At Deerfield, for example, we recently celebrated Wellness Wednesday with an easy chair yoga video available online.
Senior living communities are also adapting to new ways of learning to keep residents intellectually engaged. Many communities are offering lifelong learning programs during the pandemic, which has been shown to improve cognitive function and memory. These types of programs provide individuals the opportunity to connect socially as well.
Myth 4: Families Aren't Allowed Contact with Residents
While every senior living community is different, communities recognize how important it is for residents and families to stay connected. In-person visits may be restricted to certain areas and distances, but family members are always welcome drop off essential items or gifts, and engage in virtual calls with residents. They may also assist with critical care appointments. As cities reopen and administrators make adjustments to meet the individual needs and circumstances of their local community, senior living and COVID-19 guidelines will change. These should always remain in accordance with all required local, state, federal and any applicable laws, rules and regulations for an individual senior living community. For more details, be sure to call your specific community.
Even during a pandemic, Deerfield is dedicated to helping older adults embrace the power of more. To learn how our senior living community remains active and engaged while working to ensure the health and safety of residents and staff during COVID-19, fill out the form at the bottom of this page.